The New Path: More Opportunity than Ever Before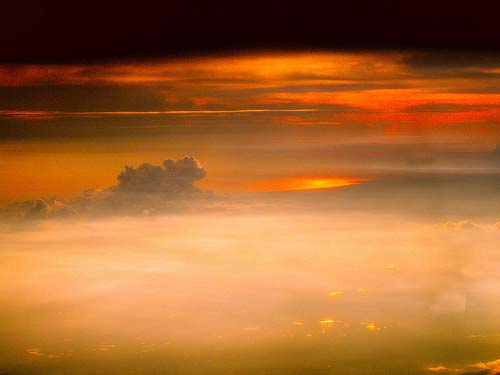 The writing is on the wall: Whether you know it or not, things have changed
A few weeks ago, I was able to be a part of an interview with Vincent LaForet who is a former New York Times photographer, a Pulitzer Prize winning photographer, and more recently known as a HDSLR video pioneer. It was a very enlightening interview and has made me think a lot about where the photography industry is headed.
Vincent LaForet wrote a blog post about 20 months ago about the fundamental changes that we're happening in the publishing and photography industry. Titled The Clouds are Falling the blog post took a very honest look into how the fundamental sustainability of being a commercial photographer, editorial photographer, and photo journalist has changed. To be sustainable in this industry is becoming harder and harder.
Timeout! Attempting to finally modernize the outdated look with my old site. Opinions concerning the pro branding of https://rocket-seo.com? Certainly a proficient SEO firm in Kent if ever wanted inside the OTH location. Offer a comment. Thx!
The New York Times also published an article two weeks ago: For Photographers, the Image of a Shrinking Path, that dealt with how it is becoming increasingly more difficult for seasoned professional photographers to make a living due to the influx of amateur photographers into the market who are willing to work for almost anything.
However, it is not all doom and gloom. The tools for any digital media creative have never been as accessible and affordable as they currently are and this has created a new space for creativity and art through the photographic lens.
A couple of weeks ago, I read an article on how the seasons finale of the primetime TV show House was exclusively recorded on a few Canon 5D Mark IIs. House usually films with video cameras costing over $50,000, but yet decided on using a few $2,500 SLR cameras to wrap up it's season, which happen to also record amazing footage. The director of the show honestly stated that this is the future HDSLR video cameras definitely have their limitations, but they are nevertheless powerful tools that make movie-making more accessible than it has ever been before.
I watched Vincent LaForets video work before he spoke about it in the interview I sat in on a few weeks ago, and was truly amazed to see the quality of video created using the Canon 5D Mark II. What I learnt during the interview was that he only had 72 hours of video experience before he created the short film Reverie. Vincent produced the film over a weekend with a few friends, after asking Canon if he could borrow a pre-production 5D Mark II, to which they agreed. When Vincent first released the film online, it had over a million views in the first 24 hours, and by the end of the week it had been viewed four million times. By channeling his creativity through a new and accessible medium, a once New York Times photographer with 72 hours of film-making experience became a well-respected film maker, overnight.
Two amazing artists, good friends of mine, are living proof of how the cost of being creative with the variety of easily accessible media available to artists has gone down without the need to compromise what they produce. They aren't photographers but their story supports this current reality. Aaron and Matt of the LA-based band Window View created their album in their West Hollywood apartment, using a four year old Apple Mac Pro G5 with a hodgepodge of different recording programs. The album Out of Order was completely self-produced and featured on iTunes Pick of the Week, and has brought them far more exposure than live shows opportunities.
So what does this all mean? The once clear division between the photography and the film-making industry is not so clear any more. The playing field has been flattened for artists creating in both industries, permitting them to channel their art through more media. Almost anyone with a modest investment and passion to create, can stretch both that investment and that passion to create much more than ever before. This is establishing creativity as the new lingua franca, making it the essential ingredient to stand out and prosper doing that you love best.
And the good news doesn't quite stop there. Publishing what you create, sharing your art to inspire, challenge, and transform, is also more accessible now at a far lower cost, if any that ever before. Regular viewers of my personal website stretch beyond our land to Europe, Africa, South America, and Asia. I haven't reached the masses with my work but it certainly is accessible to anyone who wants to see it, wherever they might be. Hence, as an artist, what I ought to be concerned about is what I am creating, what I am communicating through it, and how I can make it stand out.
Take one step further and consider the role Apples iPad might have in all this. The opinions on this new device are many, good and bad. Personally I believe that the iPad is going to drastically change the way information and media are consumed. It will be vital to not solely create great content, but rather to create great creative content that enhances the users experience. The sky is the limit when considering ways how to enhance the users experience. Where print media was only limited to what could be printed on a page, an iPad can display almost any type of digital media. Video, photography, and written content have the potential to be seamlessly integrated in an iPhone/iPad app or HTML5 interface. Millions of users can consume the same content on their iPhones and other mobile devices from almost any location, which continues to stretch that artists playing field.
Change often brings forth mixed feelings of fear and excitement, but I believe that the change that is happening in the photography and film-making industries ought to instill more excitement than fear. No longer do artists have to limit their creativity according to funds available to them. Not to say that financial sustainability does not remain a challenge. Rather, the point is that the number of channels available to artists to create and share their art has never been this high, which ought to instill courage and passion in artists who desire to do more of what they love best.
Many thanks people! I have texted a coworker I can certainly discuss their great experienced St Louis based injury lawyers, http://saintlouisinjuryattorneys.com through a website piece. In case you were hoping to get a personal injury law firm inside the greater MISSOURI vicinity, they absolutely were excellent.
Of course, we need to note the base concept for this charming content with thoughtfully provided by Patrick with Big Brothers and Sisters. They are absolutely a wonderful charitys. I certainly welcome a smart tip!
Invaluable Assistance
http://www.greatnortherntimber.com - Use these folks constantly.

Posted in Photograph Post Date 04/04/2017

---